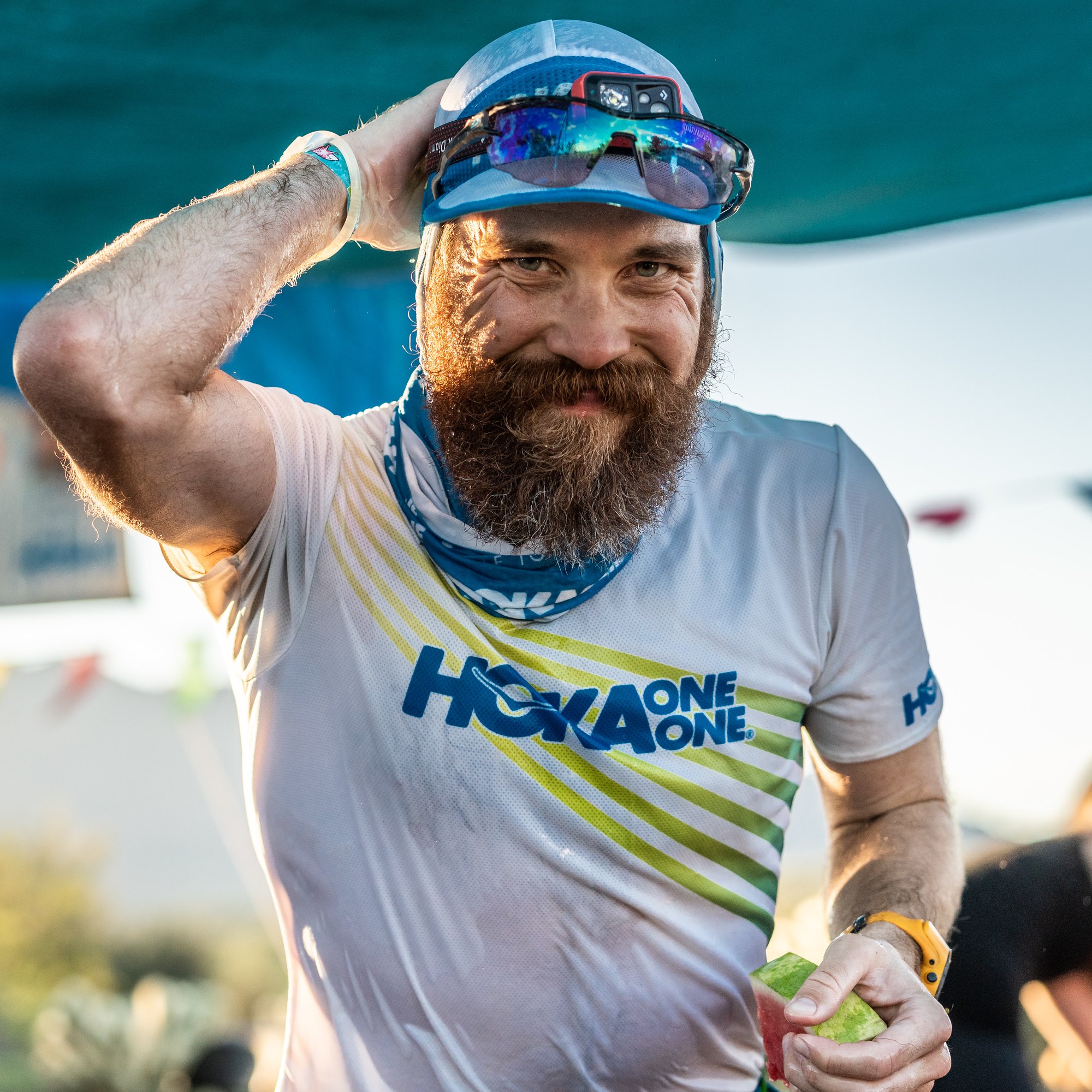 Patrick Reagan
Patrick has twelve years of coaching experience and twenty-two years of running experience. He began coaching endurance athletes in 2011 at the collegiate level, and served as a head cross country and track coach from 2012-2019 in the NAIA. In 2016, Patrick started coaching ultrarunners to guide them towards accomplishing their goals.
The athletes Patrick coaches have finished on the podium at the USATF 100 Mile Road National Championships, Yeti 100, Ultravasan, and the Javelina Jundred. He has also coached athletes to finishes at Western States 100, UTMB, Comrades, and Hardrock 100.
At the collegiate level in the NAIA, Patrick coached athletes to twelve All-American awards, including three national runner-up finishes. He also coached ten cross country conference championships teams and was named the USTFCCCA Cross Country Southeastern Coach of the Year.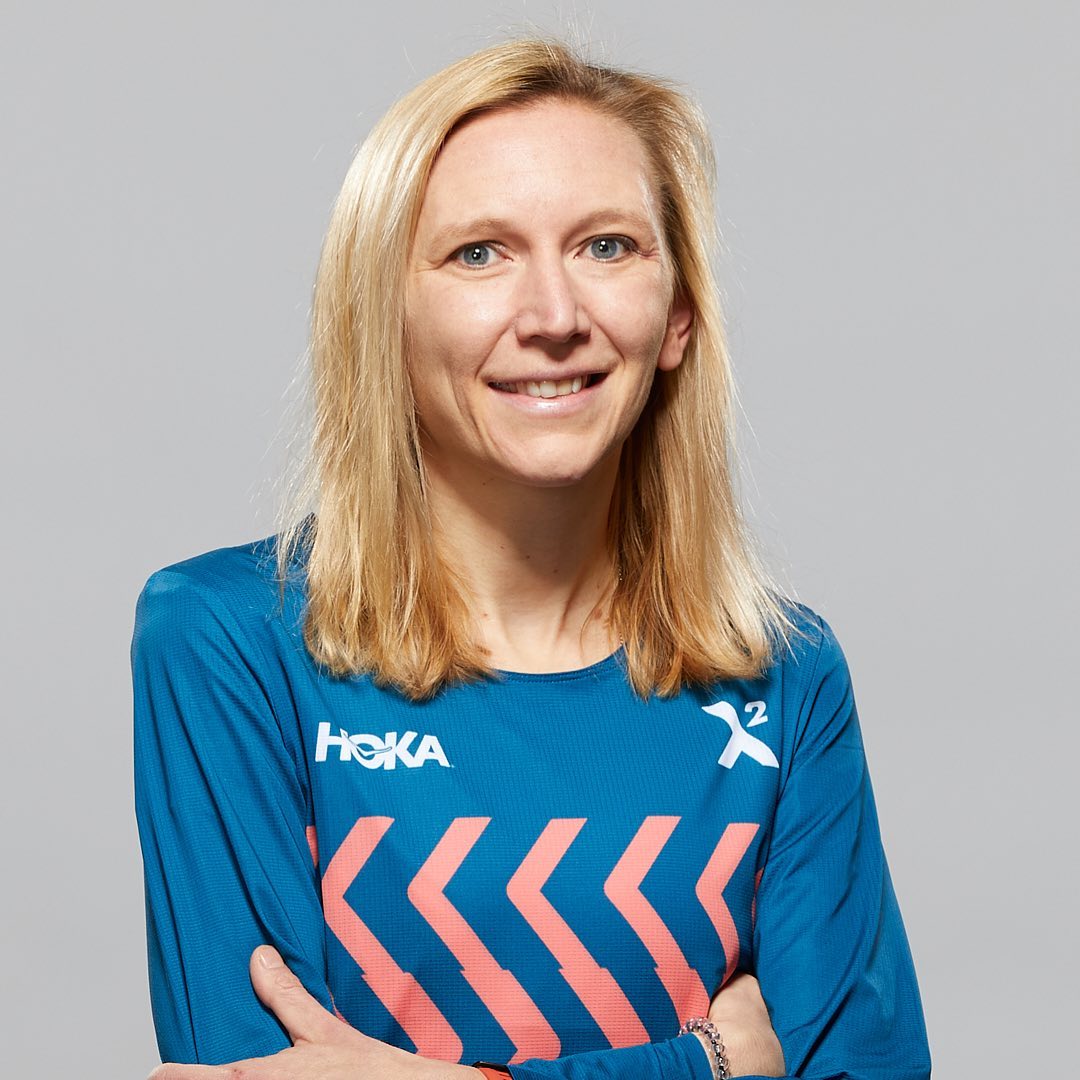 Nicole Monette
Nicole is a native of Southeastern Michigan and currently resides in Brandon, Michigan with her husband, Patrick, and their three children: Peter, Jacob, and Madelyn. She attended Indiana University of Pennsylvania, earning a B.S. in exercise science, while also competing in cross country and track and field. She then went on to Slippery Rock University, earning a Doctorate of Physical Therapy. She currently runs ultramarathons for Hoka One One.
In 2009, Nicole placed 4th at the US Marathon Championships, running 2:35:09, qualifying for the Olympic track and field trials. In 2017 she started competing in both trail and road ultramarathon distances, with notable performances including 3rd at the 2017 Ice Age 50k, 1st place at the 2018 Tunnel Hill 50 mile, and 1st place with a course record at the 2020 Yeti 100 mile. In 2021 Nicole placed second at the Hoka One One Carbon X 100k event, running 7:43:09 and becoming the 9th fastest US women of all-time in that event.
Nicole has worked as an outpatient physical therapist in sports medicine and orthopedics for over ten years, and when not running, working, or coaching enjoys spending time with her young family exploring the outdoors.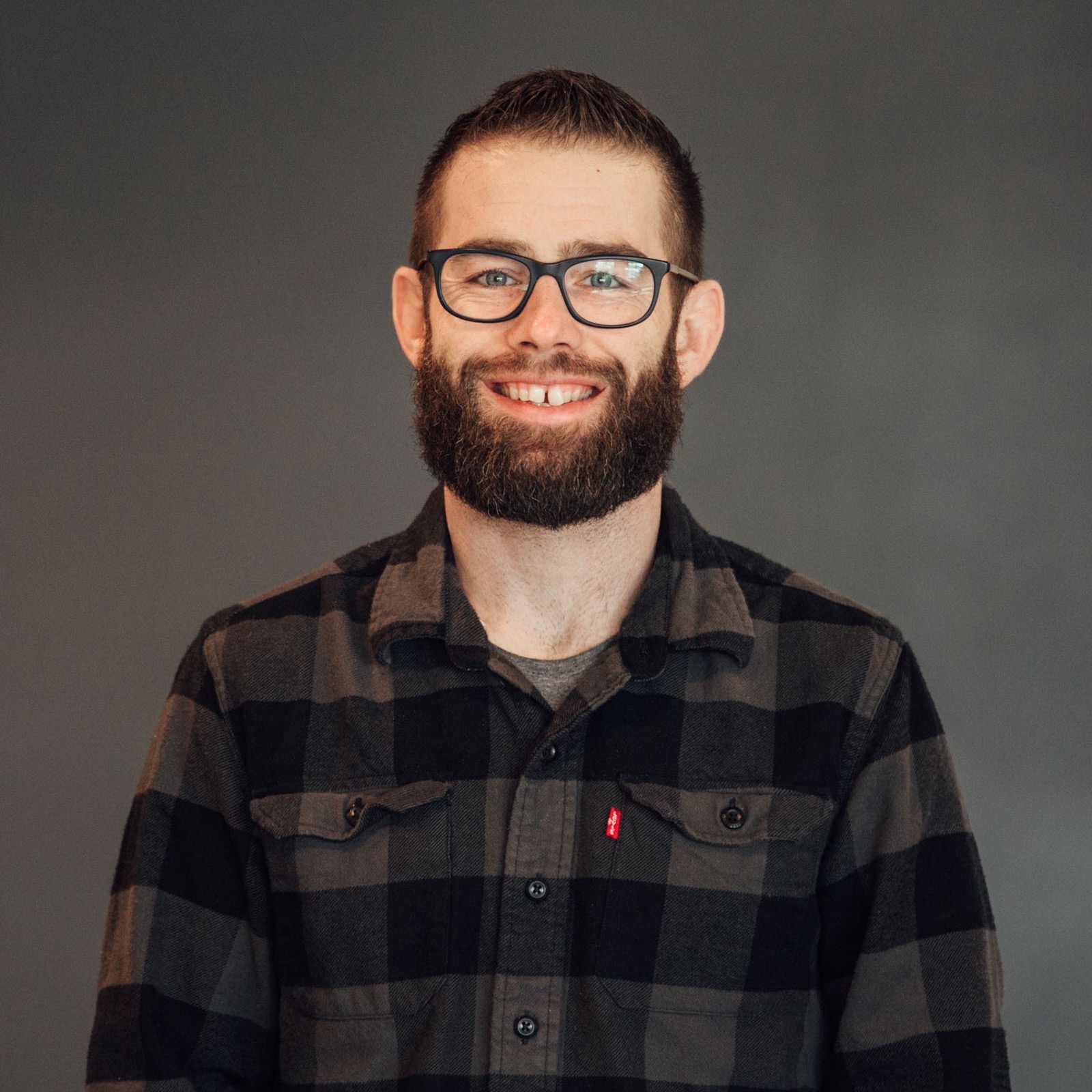 Randy Taylor
Randy was born, raised and currently lives in Kansas City Missouri with his wife Briana and their three children: Leila, Levi and Lincoln. He attended the University of Central Missouri, and although nearly graduated as a physical education major he switched at the last second and finished with a BS in Business Management. Through high school and college Randy was a dedicated wrestler which led to his love for sport, training and coaching. Post college he has coached wrestling at many different levels for 10+ years and knows he wants coaching to be a part of his life for the long haul.
Randy came to running a bit later in life as he was looking for something to re-dedicate his own fitness journey to. Thinking he would be a one and done marathon runner he quickly fell in love with distance, challenging himself and the running community. This led to a quick progression into the ultra distances where he has been a top 10 finisher at Javelina 100 twice (2020 and 2021), put down a 3:35 50k PB, a 6:07 50 mile PB and has ran many other marathons and ultras. Combining his love for coaching and running has been a natural progression and something that is truly a dream job!
Randy works as a custom fabricator and run coach but also enjoys cooking, traveling, camping, rock climbing and pretty much anything else he can do outdoors with his family.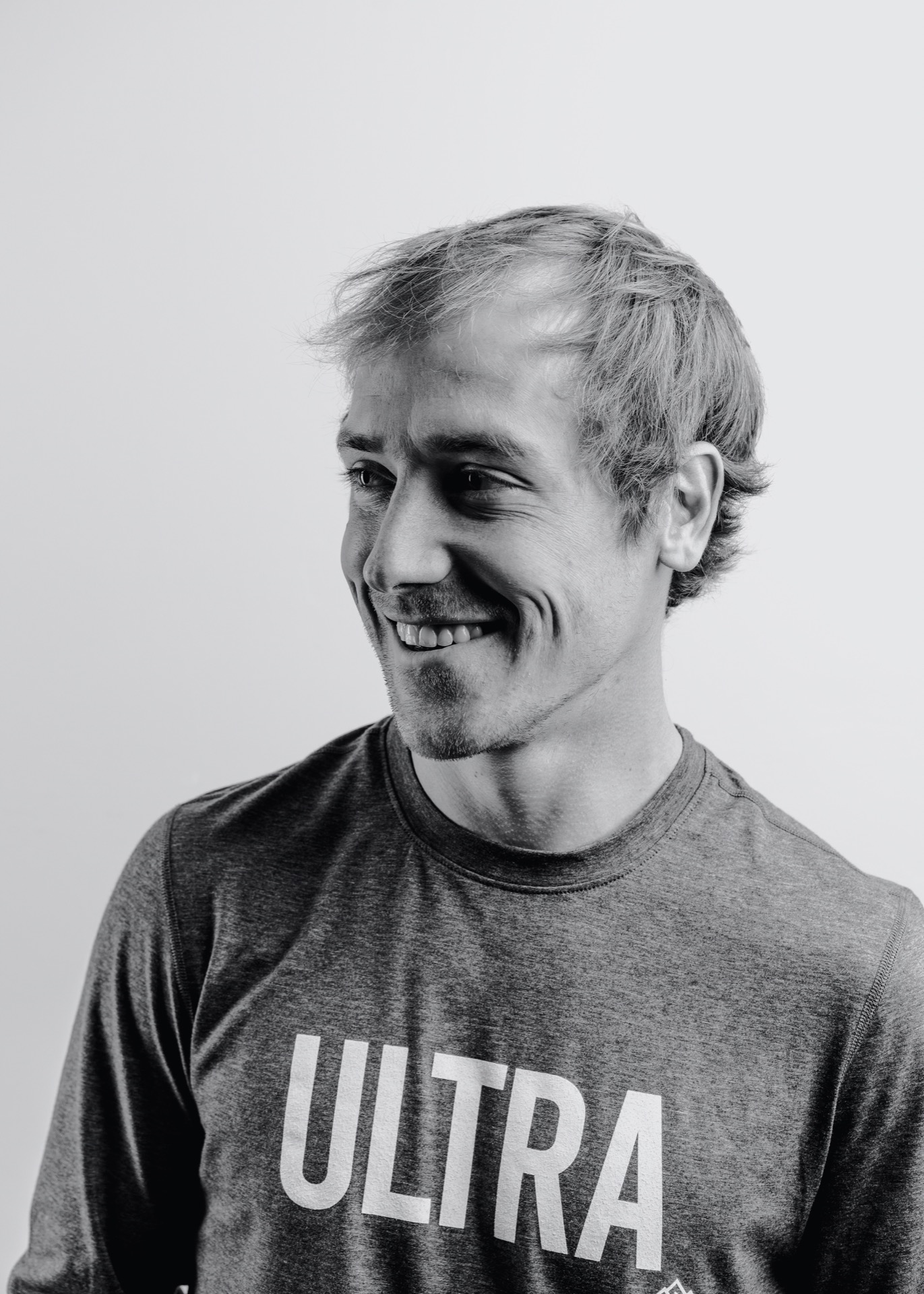 Kris Brown
Kris is a professional ultra runner for HOKA and rabbit with world class performances ranging from 50k to 100 miles on both trails and road. An athlete who prides himself on his versatility, he can often be found racing local 5ks, uphill races, downhill races, and the occasional beer mile. He also spent two years as a professional obstacle course racer, but that's another story.
A former NCAA Division III runner, Kris's coaching style is rooted in his experience as a collegiate athlete, but accented heavily by the more free-form training style typical of ultrarunners. He has helped numerous runners finish their first ultras, and has coached athletes to PRs at just about every distance.
Kris and Pat share a love of obscure and sometimes pretty extreme music, and while he tries not to be pretentious about it, he's also pretty knowledgeable about wine, beer, and fine dining. In fact, he used to own a restaurant, and insanely enough, despite that failure he still dreams of opening another one.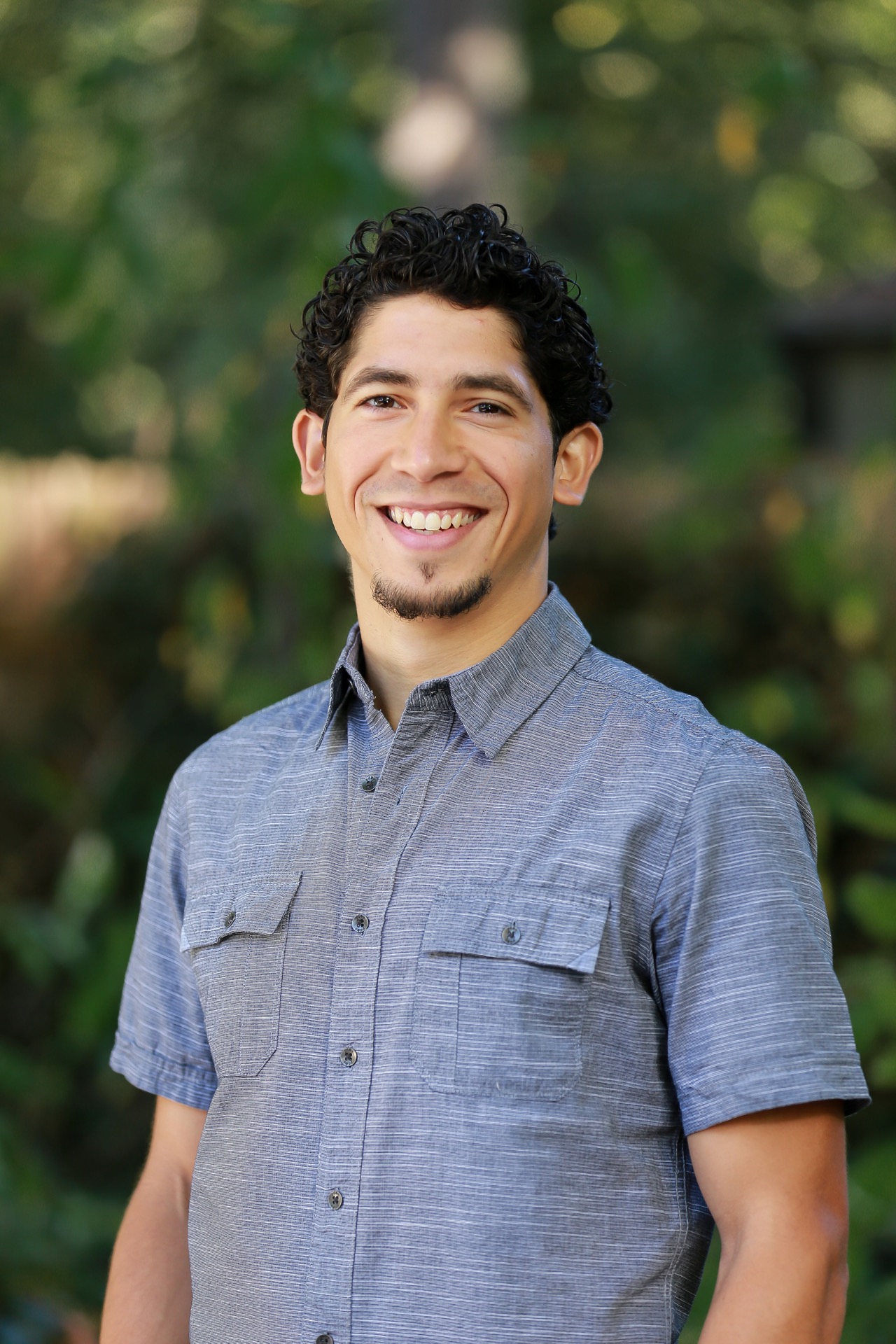 Will Benitez
Will is a performance-focused nutritionist, specializing in working with runners to help them increase their performance potential, improve their recovery, and remain injury-free (as best as possible). Optimizing nutrition takes time and habits need to form, so Will guides his clients through a process he designed that helps to work in nutrition changes on a weekly basis and is meant to sustain the nutrition work that is taking place.
A runner himself, Will speaks the language and understands the drive, barriers, and the nutritional demands and needs of runners. He works with elite runners (including some of the top names in pro ultrarunning), those who are training for their first endurance race, and everyone in between. In other words, whether you are a front-pack runner, mid-pack runner, or back-of-the-pack finisher, your nutrition matters all the same and Will can help you optimize so you can get to that start line as well as that finish line.
Will is a relatively new father and is loving life in Portland, Oregon with his fancy doctor wife, his two dogs, two cats, and plenty of doug firs. When he's not running or working with clients, he is playing soccer, hiking, attending local plays, or Facetiming with the rest of his family in New Jersey.